Did you know Delaware is one of the fastest growing captive domiciles in the world?  We just returned from the Delaware Captive Insurance Association's Fall Forum where Delaware was voted the 2013 top onshore captive domicile of the year.   Recognized as a "well-regulated domicile" that "continues to stay innovative", Delaware is an increasingly attractive domicile in which to form a captive.  In addition, we celebrated Steve Kinion being voted to the annual Power 50 List on Captive Review. Congratulations Steve!
As proud members of the Delaware Captive Insurance Association, we encourage you to learn mo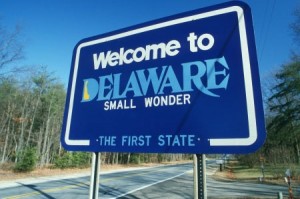 re and visit their website at www.delawarecaptive.org.
Interested in learning more? Here are some additional resources that can help you decide if Delaware is the best domicile choice for your new or existing insurance captive:
1. Read more about the advantages of establishing an insurance captive in Delaware (explained by the Delaware Captive Insurance Association (DCIA): click here to learn more
2. Looking for some more general information regarding the overall benefits of a captive insurance company? View our Captive Overview document on our main site (Risk Management Advisors): click here
3. Tired of reading? Give us a call and one of our Senior Advisors will answer any questions you may have over the phone.